SecuraDoor
The strongest forced-entry protection available!
Buy Now >
"The product is as advertised, made of high quality materials, easy to adjust and should easily provide the added security needed."
Stronger. Safer. Easier.
√ Secure against 1750-lbs. of force
√ One-hand installation
√ Adjusts to any doorknob height
√ Residential or Commercial
Now only $79!
Buy Now >
"Fits perfectly to door. Can see why it's hard to break into."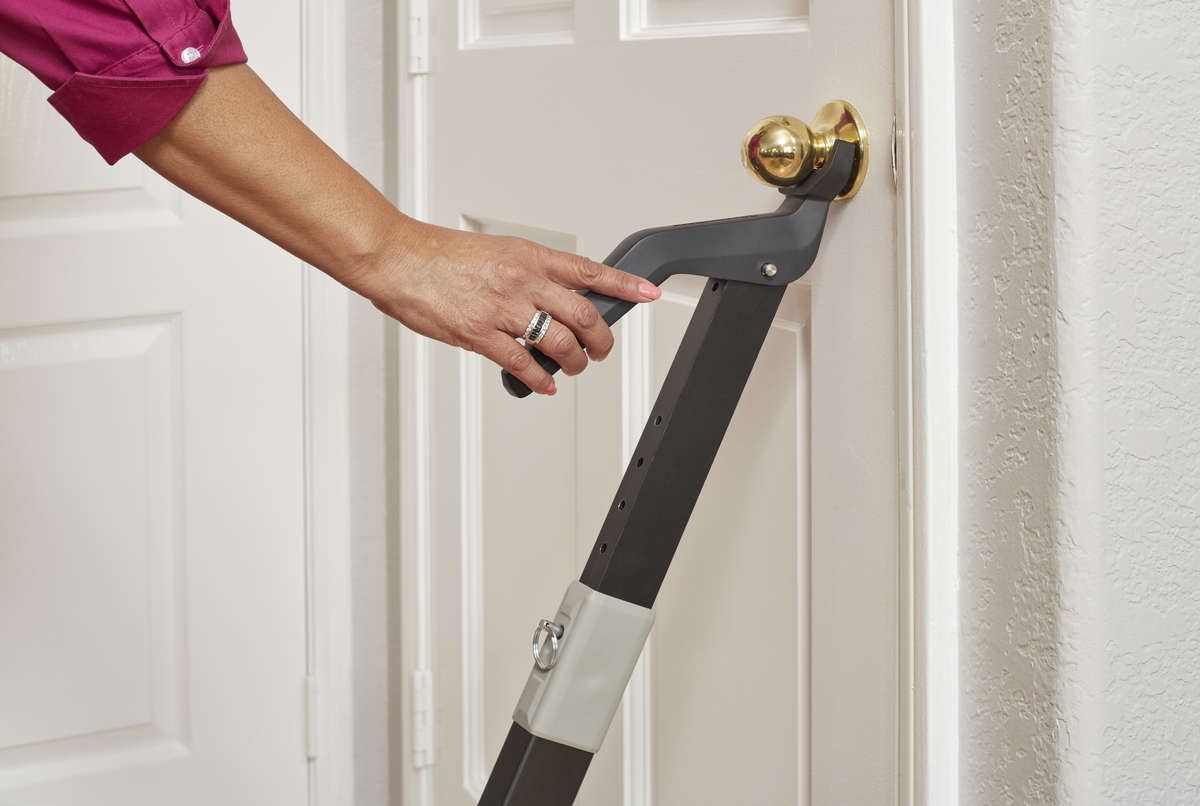 Handle and Yolk
Our professionally designed handle fits comfortably in the hand and allows for easy one-handed installation on any doorknob while protecting your hardware's finish.


The unique handle pivot point provides compression to hold your door securely in place.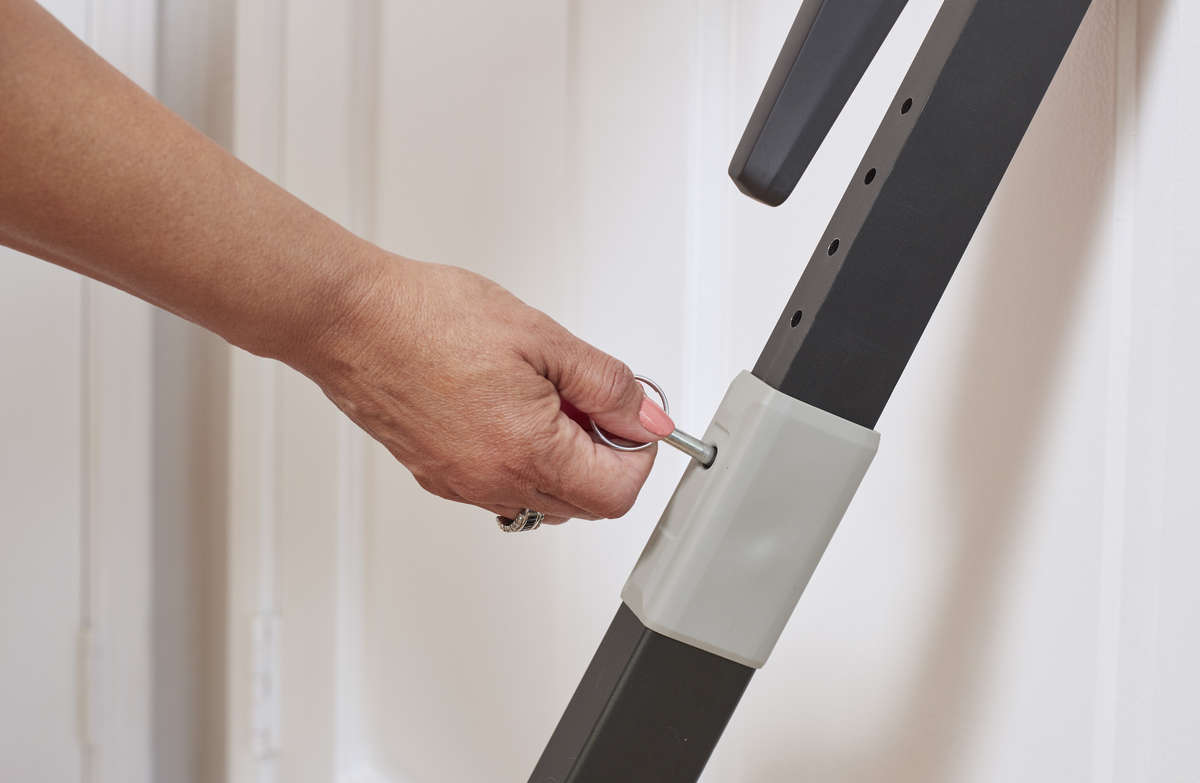 Collar and Adjustments
Our distinctive adjustment collar allows for easy insertion of the adjustment pin and also provides smooth and fluid travel of the inner tube.

SecuraDoor can adjust to any door handle height, residential or commercial, in accordance with the International Building Code (IBc 2009: 1008.1.9.2 Hardware height).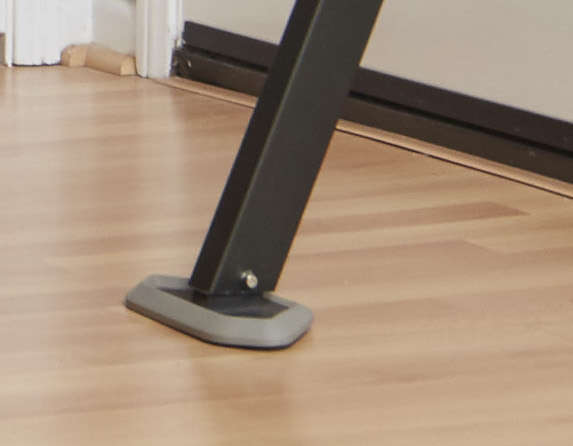 Footplate and Overmold
Our exclusive footplate is designed to provide a maximum of surface contact with the floor while not seeming overly bulky.

The material used for the footplate over-wrap has been selected to provide the highest level of adhesion with any type of floor surface. It works equally well on carpet, tile, hardwood, concrete and vinyl flooring.
"This product fulfills all our needs. It gives great comfort to have this backup security on our door. Easy to use and provides very heavy resistance. Would highly recommend this product because if its quality."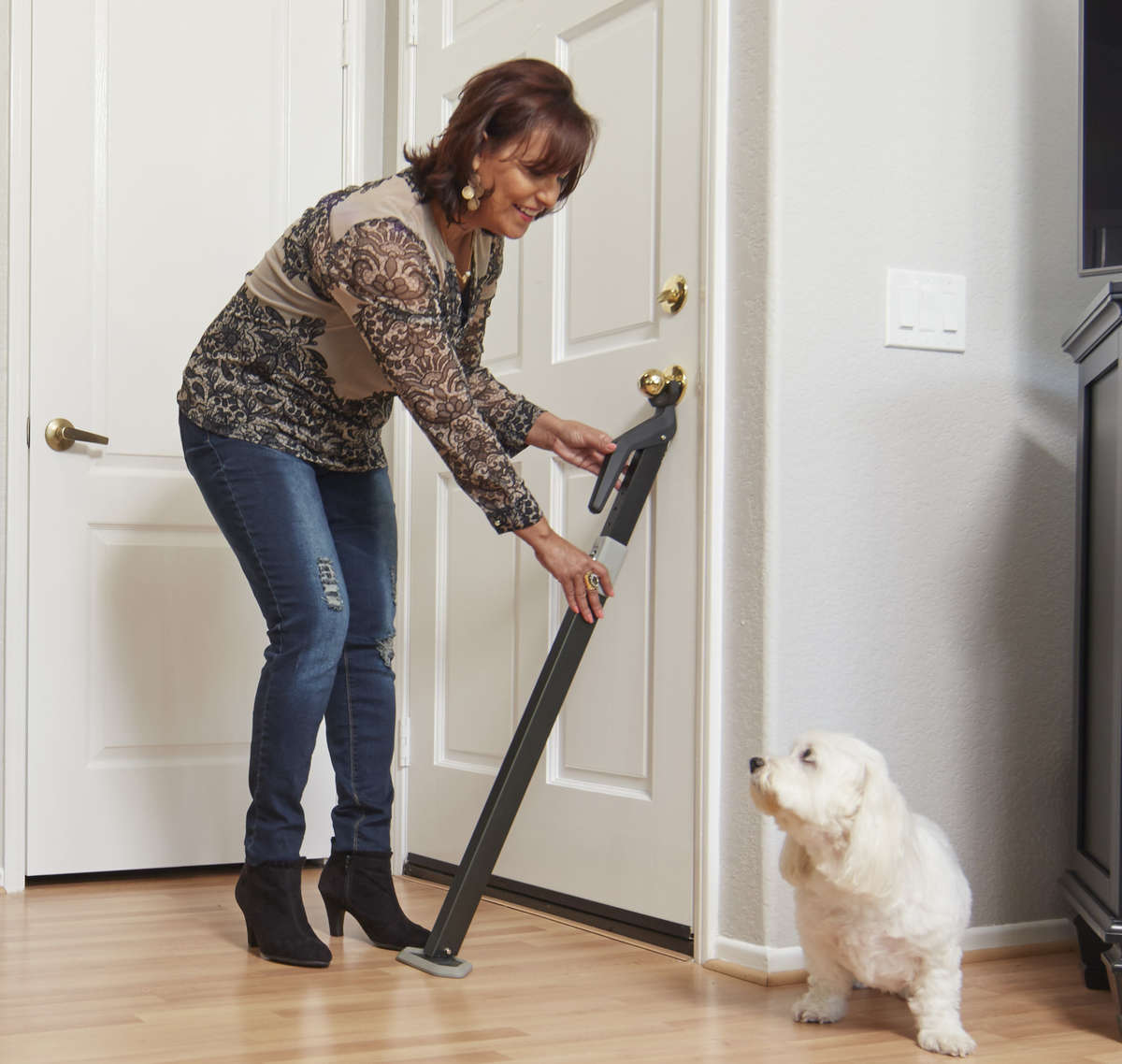 Purchase with Confidence
SecuraDoor provides the strongest, easiest-to-use, entry-prevention device on the market! It allows people to feel secure within their home day or night knowing that their family is safe.

SecuraDoor is designed, patented and manufactured by Monarch Home Innovations, which allows us to make an Unlimited Lifetime Guarantee on the product.
Unlimited Lifetime Guarantee
If your SecuraDoor ever fails to provide complete satisfaction, it will be repaired or replaced free of charge.
Buy Now >
SecuraDoor is patented and trademarked in the USA!